At the Merry Creator, you can find the most trendy and populer Christmas decoration with fair price,
we also offer rental service for Christmas tree & Christmas ornaments.

Rental Service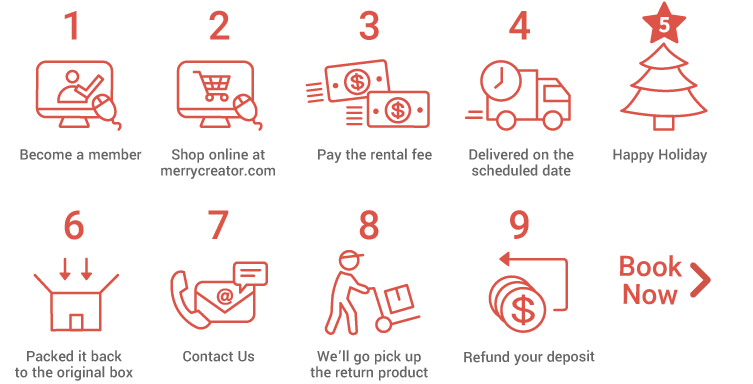 Easiest way to decorate for Christmas. Whether you're family of three, a business owner, or just
a couple of roommates, renting your Christmas decorations will save you time, hassle,
and storage space while giving you the festive holiday season you deserve.
---
Customized service

Create personalized Christmas ornaments for your tree this year and enjoy them
for years to come as you watch your family grow. Or, give personalized ornaments
as gifts to everyone on your list to remind them of special moments from the years gone by.
As children grow, grandchildren arrive and new holiday traditions begin, your family,
friends and loved ones will cherish the unique history and timeline that custom Christmas
ornaments pass down for all to see.!